Astoria-Megler Bridge Cam (WA)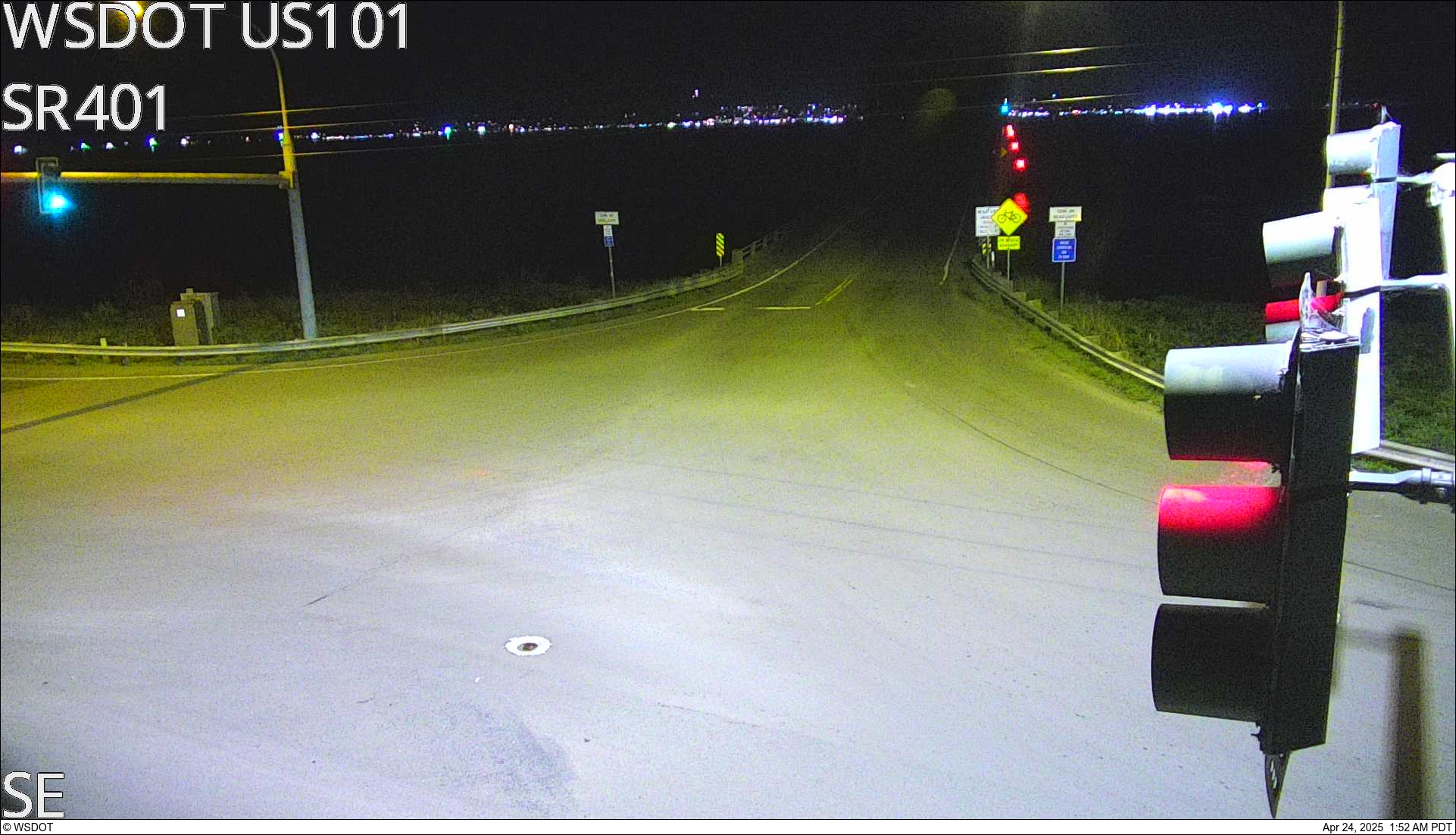 The Astoria-Megler Bridge Cam looks south from the Washington entrance to the bridge, nestled between the Lewis & Clark Expedition's Station Camp and Dismal Nitch.
The Astoria-Megler Bridge is just over four miles long (21,474 feet) crossing the Columbia River at its mouth. The main span is a 2,468-foot steel cantilever through truss, and is flanked by five steel deck trusses, one hundred forty 80-foot concrete deck girder spans, and, at the Washington end of the bridge, seven 350-foot steel through truss spans. The southern high steel girder section of this bridge forms the world's longest continuous truss bridge, with a 1232 feet span.
The bridge was designed jointly by the Oregon and Washington state highway departments. Construction was begun in 1962, and completed in 1966. This bridge was subject to a toll for 30 years but the toll booths have now been removed.
Thanks to the Washington Department of Transportation for allowing us to showcase the Bridge Cam on this site. This cam experiences extreme weather and is, as a result, offline from time to time, particularly during the stormy winter months.